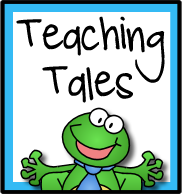 A Review Activity by Leanne Baur of Teaching Tales!
This review activity will definitely engage all of your students!
To prepare, collect empty 2-liter soda bottles and tape together in a triangle or rectangle formation.
Purchase shower curtain rings at a dollar store.
You will need to type test review questions and cut them apart or record them with a marker on index cards.
Place one paper or card into each bottle.
Students play by taking turns and tossing the shower rings onto the soda bottles.
If the student rings one, he/she removes the question from the bottle and reads it aloud to the class.
The person who gets it correct will have the next turn (even if it means going ahead of the class). Students of any age would enjoy Ring and Review!