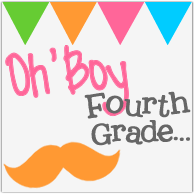 Well, CURRENTLY, I am participating in a fab link up by Farley's Oh' Boy Fourth Grade!
I first read a "Currently" post on Jana's blog, Thinking Out Loud (Thanks for linking up all these times Jana-:)), and have read them the last several times she's posted. I thought they were pretty cool!
What a great post and link up to do!
Swing by to holler at Farley and see what others are "currently" up to---It's pretty neat to read up on bloggers that we all "stalk!" I find there are lots of neat little things to be learned and find I have many things in common with others too! So, head over and show Farley some love!
Now, here's my "Currently" for June!
Thanks to FARLEY for doing the Currently Link Up!
So, my readers, head over and see what all of your blogger buds are up to these hot summer days...YES, stinkin' HOT in MS!
Have a great rest of the week! I better be wined and dined tomorrow! Our 3rd Wedding Anniversary...WHERE DOES THE TIME GO???